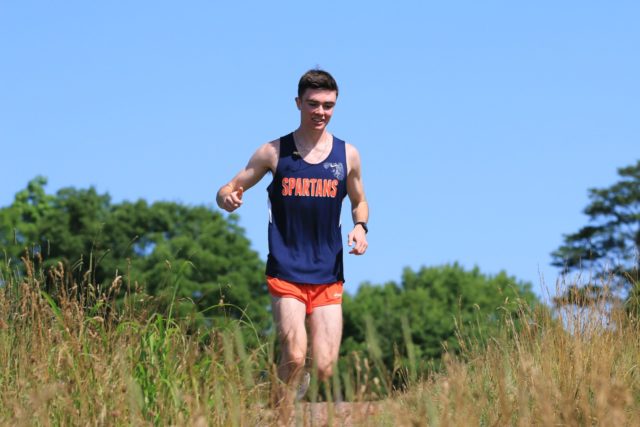 Like many trios, each member brings something special to the group. Among West Springfield's Three Terrors, now seniors, Sean Stuck won the state outdoor 3200 meter championship in 6A and Chris Weeks was second in the 1600 meters. But on the cross country course, Sam Pritchard leads the Spartans. He finished third in the Virginia 6A meet last fall, and is the top returning runner this season.
"Sam is the most natural cross country runner (among the three seniors), but he's the least flashy," said coach Chris Pellegrini. "He shows the most natural instincts and that's shown in his races. He has the best mid-race understanding of where he has to put himself to do what he wants to do."
To hear Pritchard talk about cross country, it seems like the wrong fit, but the results are hard to ignore.
"I whine all season because the races are so long, but the courses are so interesting," he said. "I like it a lot more than running around a track."
That's not to say he is a slouch on the track – Pritchard was a few seconds behind Weeks in the state 1600 meters, ran 4:21 a week later, and ran a 1:57 leg on the Spartans' winning 4×800 relay team.
While living at Camp Lejeune in North Carolina, Pritchard did the rounds of short-distance events available to younger runners in his track club. Upon moving to Virginia in eighth grade, he started running longer distances with the Fairfax Police Youth Club. As a freshman, got a chance to see precocious Weeks, who established himself as one of the top in his class at the 2016 DCXC Invitational freshman race with a runner-up finish. Though Pritchard lagged early on, finishing 22nd among freshmen at that meet with a pair of his teammates in tow, Pellegrini saw his methodical approach to the sport, along with his work ethic, add up to consistent improvement.
By their sophomore year, they had Stuck, and the three raced together to finish in the mid 20s at the 2017 state meet, with Pritchard getting four seconds on his pals. He also broke the tape at the Octoberfest B race.
"We were a little immature sophomore year, and we had to tone down our egos a little to run better," Pritchard said. "We learned to work together, to run against other teams instead of our own teammates, and I feel like we've had a few years of really working together as training partners."
The Spartans are still smarting over a six-point loss to W.T. Woodson at the state meet. Pritchard, Weeks and Stuck all finished in the top nine, and will return two more runners in last year's top seven, but it's a long season. In later June, Pritchard and his teammates were forced into a two-week break before starting their cross country conditioning, and it wasn't going well.
"It's tough to take this time off," he said. "I have a hard time when I'm not running, I don't know what to do with myself."
So, he watches running videos on YouTube, including a lot of NCAA competition.
"I like watching how their tactics play out," he said.
On the fast Third Battle Invitational course, where West Springfield came in second to national champion Loudoun Valley, Pritchard ran 15:43 for 11th place, and dipped under 16:00 again in 15:57 at the Nike Cross Southeast meet, where he finished 40th on a hideously sloppy day. As for goals, most revolve around making up for last season's shortfall, though he wouldn't mind improving his time at Burke Lake by 20 seconds to break 15 minutes.
He has verbally committed to run at the College of William and Mary.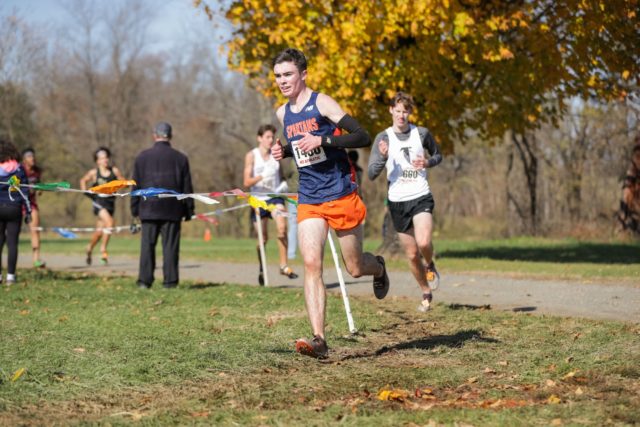 ---
RunWashington is throwing in a season-long surge of cross country coverage. In September, we're featuring our All-RunWashington team. So far we have profiled: