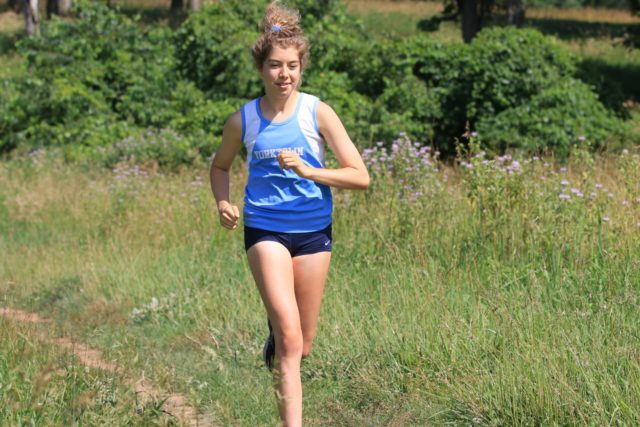 Ignorance was bliss for Piper Dean in her first cross country race.
She took the line at the DCXC Invitational wearing trainers. On an extremely muddy course, that played a part in helping her finish second in the sophomore race, when other competitors' spikes were working too well to dig into the much.
"I didn't even know people wore spikes," she said.
She figured that out over the course of a season that culminated with a fourth place finish in the Virginia 6A state meet, in what she called a bad race. Sure enough, it was the only time in five tries she didn't finish in top two.
She was new to the Yorktown cross country team, moonlighting in the sport after years playing soccer. She still considers herself a soccer player, spending four days at week practicing for the Yorktown and Braddock Road teams, plus playing both Saturdays and Sundays. She made it to about one cross country practice per week.
"I'll give her soccer coaches a lot of credit, she came to us in great shape," said Tom Brumlik. "She surprised us in every meet."
Dean tried the sport out because her friends were doing it. She realized she enjoyed it and, when she got on a starting line, she liked it.
"It's still new to me, but the racing instincts just came to me," she said. "My coach would tell me who seemed like the strongest runner, and I'd stay on them."
She likes the feeling of running in nature, and in urbanized Arlington County that is rare, but when she can get on dirt trails, she's happy.
"I just like to go out and try to win," she said. "I don't focus on times, I just like being competitive and going for it."
She went for it in the winter, winning the 3200 meter at the indoor state meet before a stress reaction wiped out her spring track and soccer seasons after one distance medley relay leg.
"She bit off a little more than she could chew last spring," Brumlik said.
She comes into the season with some experience under her belt following a solid first year, and they agree on what she needs to improve on to continue her ascent.
"Her only flaw is her lack of speed," Brumlik  said. "She's well ahead of the rest of the team for most workouts, but when we start running 800s, you can see where she needs work. Usually, that's a strong point for soccer players."
Perhaps, then, her cross country training may pay off in the soccer season in a way nobody expected. As a center midfielder, she puts in the miles on the field, and she still sees soccer as her future, though she is increasingly considering trying to do both in college.
"The more I get into the running world, the more people bring it up, and it's something I'm interested in," Dean said. "I definitely like running."
---
RunWashington is throwing in a season-long surge of cross country coverage. In September, we're featuring our All-RunWashington team. So far we have profiled:
Recent Stories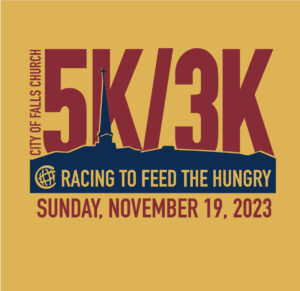 The out and back Falls Church City 5K/3K course is mostly flat on the W&OD Trail starting and finishing at 103 Columbia Street. Overall male and female winners earn free shoes and medals are awarded to all categories. Great family