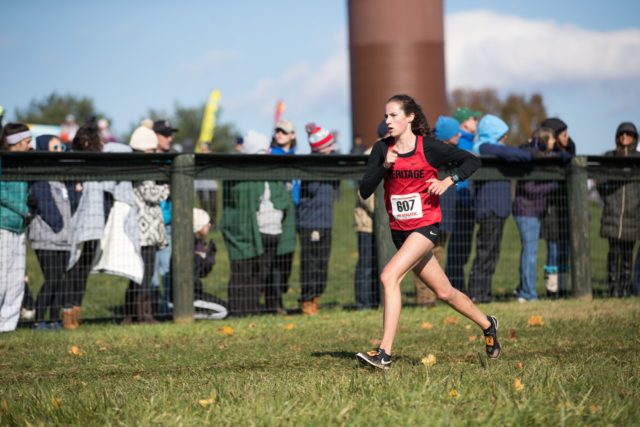 As a freshman, Jenny Schilling's Heritage Pride jersey never fit quite right. 
The subtext wasn't lost on Nancy Merriman. 
"She didn't know exactly what her talent level was," Merriman said. "She was trying to figure herself out in the sport, and that took a little while."
Schilling had been a dancer until sixth grade, when she followed her brother onto the NOVA Athletic Club and she retrained her legs to run.
"I was mediocre in eighth grade, but once I got to Heritage, I improved a lot," she said. "Some of it was having an example to follow, part was better sleep habits and diet."
Shortly after she came into her own in her first track season, nearly making all-state from the slow heat of the 3200 meters, tension started developing between the two. Hard-charging Schilling saw a coach who wasn't pushing her enough, not giving her the workouts that would take her over the top.
And she was no slouch, winning the Dulles District, finishing fifth in the Virginia 4A state meet and winning the Foot Locker South sophomore race, but she wanted more.
"She was a sophomore, and she had a lot more running she'd be doing," Merriman said. "Once she figured out we were looking long-term, we got on the same page."
Merriman also figured in Schilling's demanding academic schedule, which has her switching between Heritage and Loudoun County's STEM magnet program, housed at Dominion High School. She is particularly interested in programming, and in her fleeting spare time, participates in hackathons and coding competitions.
"I don't really have a lot of free time," Schilling said. "After practice, I got home at 7, then I do homework until 10, then I go to sleep and start over again."
It was a rough year, and with more balance in her schedule, she hopes for a little more freedom to slow her life down a little.
"I know the amount of stress she is under, academically, and it was a factor in keeping her from getting too intense with her training," Merriman said. "There were other ways she could grow, and I saw her look outward to her teammates. That's important because the more she puts into their performances and improvement, the easier it is to deal with the pressure she puts on herself.
Diversifying her hopes, if you will.
That helped when illnesses curtailed her track season, though she still set a PR in the 3200 meters at the state meet, running 11:28 to just miss All-State honors again.
As the year went on, she became the kind of leader who makes Merriman's coaching job easier. 
"She's learning to be more vocal," Merriman said. "She demonstrates the right things to do, but now she's getting to the point where I know she understands my expectations," and can express them as a peer to her teammates without seeming like a coach.
Schilling likes the challenge, particularly because she likes her teammates.
"I'm sure a lot of other sports help you bond with your teammates, but I feel like it has to be different with running," Schilling said. "I feel like everyone on my team is close. You have to be a little crazy to love this sport, and we are all the kind of crazy."
She hopes they are all crazy enough to work hard enough to join her at the cross country state meet. Having known the feeling of having other 4×800 relay team members with her at indoor and outdoor championships, she'd like to see the Pride make it back to Great Meadow, where Heritage won the 2015 title behind Foot Locker Champion Weini Kelati, who recently won the NCAA 10k championship.
"We get together and watch her races, and it's good team bonding," she said.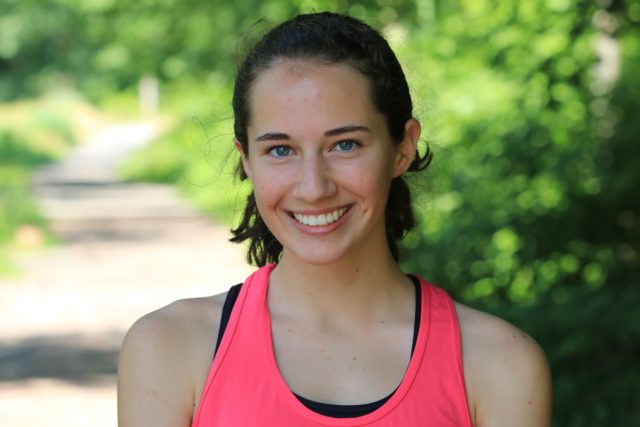 ---
RunWashington is throwing in a season-long surge of cross country coverage. In September, we're featuring our All-RunWashington team. So far we have profiled:
Recent Stories

Both 5K and 1 mile courses are USATF certified. The 5K course has some moderate hills. The 1 mile course is flat making this a perfect PR course. We are really looking to get a broader participation base.
Funds go