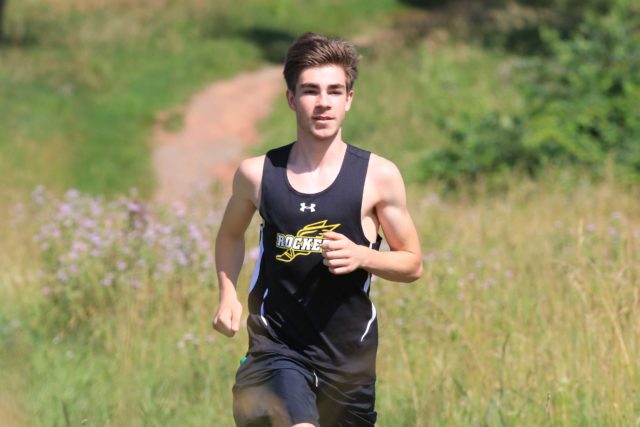 If you see Garrett Suhr running the 100 meters this spring, you'll know things are going really well for him.
By Suhr's retelling, Richard Montgomery Coach Davy Rogers promised him that if he got through three seasons — outdoor track in 2019, cross country in 2019 and the upcoming indoor track season, he would be allowed to compete in the marquee sprinting event.
"I don't remember agreeing to that exactly, that might be one of those bets he made with himself," Rogers said. "I can't keep track of all these deals he makes. If he is healthy all three seasons, he'll be running for a good college team and he can make a deal there."
Either way, it will likely be the harbinger of good things if Suhr makes it through unscathed. Consistent training, albeit low-mileage training, is what he needs to get in good shape. After missing a chunk of his sophomore and junior seasons — almost eight months — with plantar fasciitis, a few months of health helped him run 4:13.9 at the DMV Meet of Champions in June to win the 1600 meters. He was the state runner-up in 4A and won the event indoors.
That's where he feels like he belongs — the track. Cross country is purgatory for him, and he waits out the clock for the winter to start. If he sits and kicks, that limits the misery of a long cross country race, but hills really don't do it for him.
"I come into every cross country season really excited, and a little bit of that dies every time I have to run 5k," he said. "I actually had more fun (in his injury-shortened) last season because I was in the pack, racing everybody."
He's good at cross country. He was in contention for the win last weekend at the Oatlands Invitational until the last straight. At the end of his sophomore year, when he was healthy all season, he won the open race at Nike Cross Southeast in 15:34, a time that, independent of all of the other variables in a more crowded race, would have placed him 15th in the championship race. He was 4th at the Maryland 4A state cross country meet that year.
"He definitely gets motivated for cross country when he sees what the team can do," Rogers said. "He knows we have a talented team (the Rockets finished fifth at the Oatlands Invitational Sept. 14) and he likes being a part of that."
Staying a part of that will mean limiting himself to quality mileage.
"He's the kind of guy where less is really more," Rogers said. "Not just keeping him healthy, but I'm not really sure extra mileage does much for him.
"Garrett's just starting to realize he needs to do all the things he hasn't been doing if he wants to be good. The lifting, stretching..those kinds of things will keep him healthy."
His 25-mile a week diet is low for cross country runners, but he's starting to see some benefits, physically and mentally, from adding a longer run once a week.
"Once I get going, they're not too bad," Suhr said.
Rogers said Suhr is also seeing the connection between the hilly endurance work he does for cross country and how it will apply to track.
"I think he understands that this is a means to an end — the better he does here, the better he's going to be at track."
There are times he tolerates cross country, even enjoys it. When he pulled alongside Loudoun Valley's Kellen Hasle at the end of the Oatlands Invitational, he felt a thrill, even though he was dropped in a kick. He started the race hoping he'd not lost to the entire Vikings team and wound up second.
"I guess cross country isn't that bad," he said. "I'll like it more in college when we're racing on golf courses and there won't be as many hills."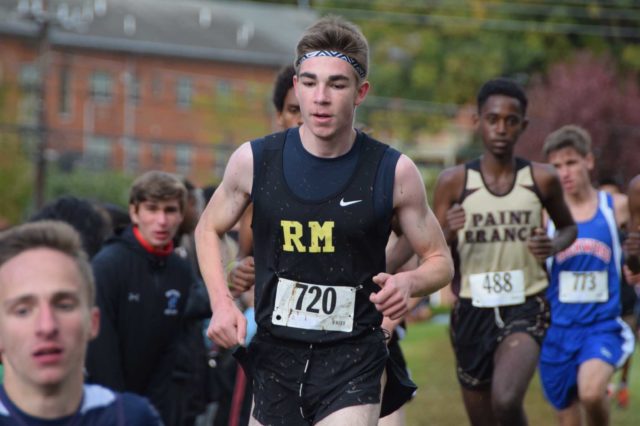 ---
RunWashington is throwing in a season-long surge of cross country coverage. In September, we're featuring our All-RunWashington team. So far we have profiled:
Recent Stories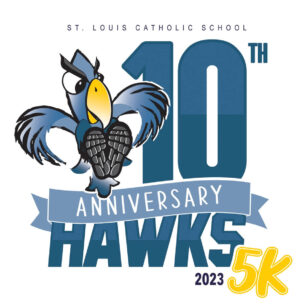 2023 will be the 10 year anniversary of the St. Louis Hawks 5K and Fun Run for Health & Wellness. The USATF certified course runs through the historic Hollin Hills neighborhood in Alexandria, VA.
The Hawks 5K goal, in conjunction