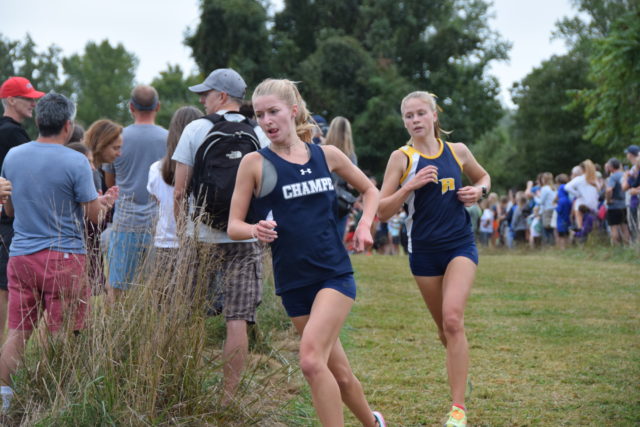 Bethany Graham wasn't sure what to make of Taryn Parks. The senior from Greencastle-Atrim in Pennsylvania has been a mainstay at the Foot Locker Cross Country Championships since her freshman year and had run 4:37 for 1600 meters over Memorial Day weekend. Graham ultimately chose not to change her plans for the Oatlands Invitational.
"I knew she raced pretty similar to me, that she liked to get out," Graham said. "I decided to just run normally and see what happened. I didn't want to change too much because she was in the race."
Oatlands Invitational
Sept. 14, 2019- Oatlands Plantation
Leesburg, Va.
3.1 miles
Boys
1.Kellen Hasle Loudoun Valley 16:06
2.Garrett Suhr Richard Montgomery 16:11
3.Joe Yung Albemarle
1.Loudoun Valley 37
2.Albemarle 71
3.Grafton 218
Girls
1.Bethany Graham John Champe 17:57
2.Taryn Parks Greencastle-Atrim 18:07
3.Juliette Whittaker Mount de Sales 18:17
1.Loudoun Valley 88
2.John Champe 212
3.Walt Whitman 242
It worked. The pair was together for two miles, separated from the rest of the pack, when Graham sped up at the two-mile mark and felt Parks lose contact.
"I'm not sure if she tried again, but I felt like she wasn't responding," Graham said.
Graham held a 10-second advantage over Parks, winning in 17:57, but 10 more seconds behind Parks, another out-of-state middle distance star had come to Oatlands, which was forced to cancel in 2018, after heavy rains threatened the hilly course.
Juliette Whittaker, a sophomore at Mount de Sales Academy in Baltimore County, was no slouch herself, and she finished third in 18:17. She is the national outdoor runner-up in the 800 meters, running 2:05 (though it took coach Steve Weber's disclosure for that to come up).
"I just wanted to stick with the lead pack and see if I had anything left, but they went out a little faster than I expected," she said. "I knew the hills were going to get tougher in the second half of the race. They usually came right after downhills, so you can't really enjoy anything."
Whittaker's parents, Paul and Jill are both Georgetown track alumni, and Paul qualified for the Olympic Trials in the 800 meters.
Loudoun Valley won the varsity race 88-212 over John Champe on the strength of Ricky Fetterolf (eighth in 18:41) , former Rock Ridge runner Ava Gordon (ninth in 19:07), Maddie Smith (20th in 20:09), Ally Tally (27th in 20:22) and Alice Roberts (43rd in 20:44).
Garrett Suhr thought he saw his opening. Heading down a steep hill with about 150 meters left in the boys' race, he either saw Kellen Hasle coming back to him or Suhr's wait-and-kick strategy was working. Either way, he pulled up next to Hasle, and a second later, the Loudoun Valley senior left Suhr behind and went on to win 16:06-16:11.
"I thought I could get him, but I could just not hang at all," Suhr said. "He played it perfectly and I was just done after that. I kept rolling my ankle in the first mile, so I spent a lot of the race catching up to the front pack, and it looked like they were slowing down at two miles, so that gave me some hope."
"I was just to not get beaten by entire Loudoun Valley team."
Suhr did hold off Albemarle's Joe Yung by six seconds and Loudoun Valley picked up where it left off two years ago, before the 2018 race was cancelled because heavy rain left the course vulnerable to damage, back on top 37-71 over Albemarle. Hasle, Kevin Carlson (fifth in 16:22), former Paul VI miler Matt Smith (10th in 16:38), Mateo Baretto (11th in 16:40) and Jeremiah Mussmon (13th in 16:45) all finished before Albemarle's third crossed the line.
After going out too hard and paying for it a week before at the PTXC Invitational in Pennsylvania, Hasle was more patient.
"I have the tendency to hammer, hammer, hammer, but Coach (Marc Hunter) got through to me: he didn't want me leading early," he said. "I held back in the first mile I saw my teammates (Carlson and Smith) on both sides of me."
The Vikings ran without Carlos Shultz, Taylor Ney and Elise Abbie, among their returning varsity runners, but still managed to defend their titles at their closest large invitational. Coach Joan Hunter said this boys team, compared to the two previous NXN champions, was made of more cross country-first guys, rather than track specialists moonlighting in the fall.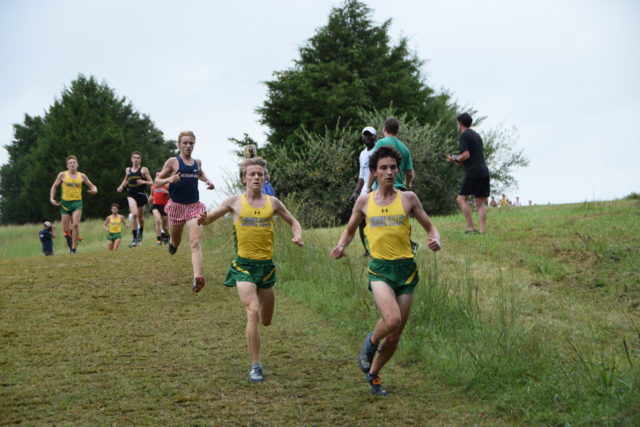 ---
RunWashington is throwing in a season-long surge of cross country coverage. In September, we're featuring our All-RunWashington team. So far we have profiled:
Recent Stories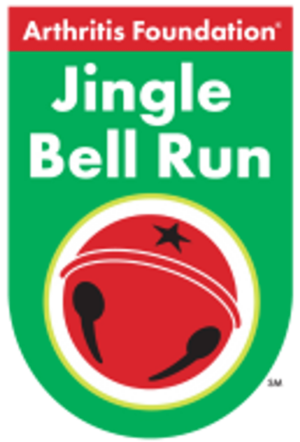 Be part of the original festive race for charity and signature Arthritis Foundation holiday event! Wear your favorite holiday attire and together, we'll jingle all the way to a cure! Register as an individual or bring a team of friends,