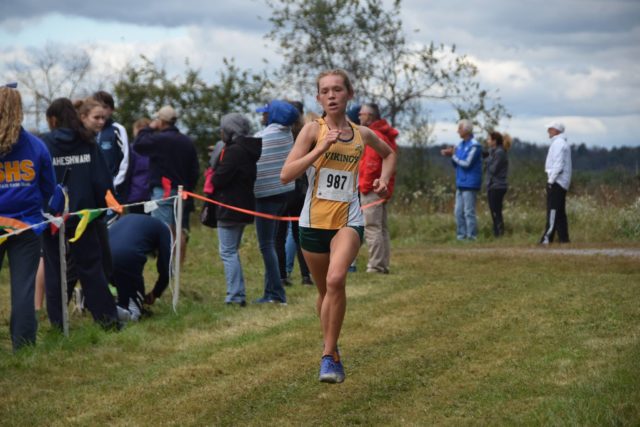 She already went through the trouble of doing the training. Coming to the meet. Warming up.
As long as she's there, Elise Abbe might as well run really, really hard.
It took her the better part of three cross country seasons, but she figured out that putting herself out there in a race wasn't going to kill her.
"A lot of people are scared to race, that it's going to hurt," she said. "I go into my races excited that I have a chance to push myself, so I want to find out how fast I can go."
Her junior year was a major rebound, after a "rough" sophomore year left her reeling. As the 2018 season started, she figured it was time to take more chances. At the PTXC Invitational in Pennsylvania, she decided to stick with Loudoun Valley teammate Ricky Fetterolf. To her surprise, she wound up just four seconds behind Fetterolf.
"We had to convince her she was good," said Vikings Coach Marc Hunter. "She has a way of ruminating too much in races, but when it comes right down to it, she loves to compete and she's finding out what she's capable of when she gets out of her own way."
Things got even better at the Third Battle Invitational a month and a half later, when she finished second.
"That was her epiphany," Hunter said. "It changed her whole belief system that she's based her running around since."
That progress carried through to the postseason, where her third place finish at the state meet helped the Vikings to their first 4A title, and the Nike Cross Southeast regional, where she finished ninth, one spot behind Fetterolf in a performance that has Loudoun Valley eyeing the national championships this fall. And her plans are booked for next year after she made a verbal commitment to run at Utah State.
"We have a good team and we spend a lot of time running together but to have the bond to get us to big meets we need to trust each other," she said. "We're doing a lot more outside of practice to really commit ourselves to each other and the team."
Abbe continued improving through the spring track season,  topping out at a 5:02 1600 meter before a peroneal tendon injury kept her from running for two months. By late July she was back training and eased into racing again at PTXC, though she missed what would have been her varsity debut at the Oatlands Invitational to take the ACT. 
She started running in seventh grade after returning from her family's three years in Indonesia. Her older sister ran, so she joined the Nova Athletic Club, which Hunter and his wife and coaching partner Joan coordinate. From there, it was a natural progression to cross country, where she found a home on the varsity team as a freshman, but with room to grow.
The psychological challenge appealed to her, knowing that unlike other team sports, there's no opportunity to let your guard down and ease up during a race.
"Every second counts," she said. "It's a sport that takes a lot of grit. You can't give up in this sport, not even for a moment."
Her biggest improvement over her junior year came in her second mile, and she reached that point by focusing the most on the middle of her workouts.
"It's the hardest part, when you're out away from the crowds, the adrenaline from the start has worn off and it's not time to kick yet," she said. "That's the part where you have to remind yourself that even if you aren't having a good day, you have to see a race out to the end."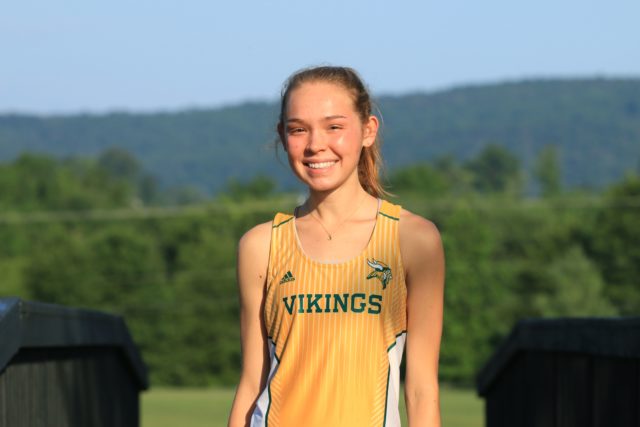 ---
RunWashington is throwing in a season-long surge of cross country coverage. In September, we're featuring our All-RunWashington team. So far we have profiled:
Recent Stories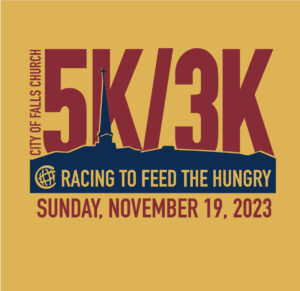 The out and back Falls Church City 5K/3K course is mostly flat on the W&OD Trail starting and finishing at 103 Columbia Street. Overall male and female winners earn free shoes and medals are awarded to all categories. Great family