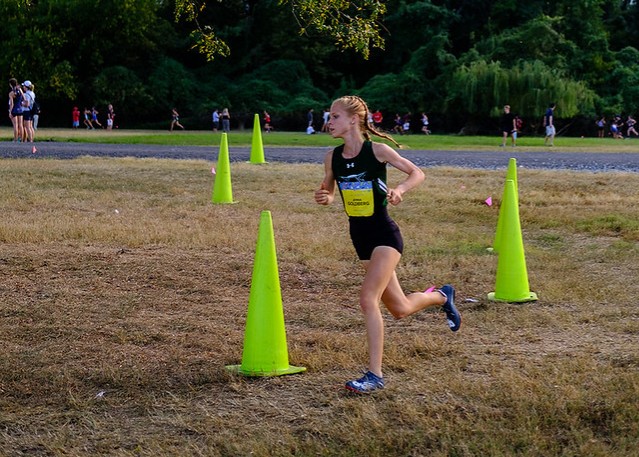 With two 10th place teams at Nike Cross Nationals, another individual qualifier and two girls in the top 20 at Foot Locker, the annual report for the D.C. area's cross country circuit was quite strong. Loudoun Valley's girls return much of their team, as do Lake Braddock's girls, Oakton's boys, Walter Johnson's girls and St. John's boys and girls. The season lacked 2018's rain-related meet cancellations, and on a personal note, I was pleased to have state meets on three consecutive weekends, rather than two in one day.
Their pant cuffs still soaked with mud from a season that barely gave them time to dry off, our coaches panel of John Ausema Jim Ehrenhaft, Emily Farrar, Kevin Hughes, Mike Mangan, Kellie Redmond,  Giovanni Reumante, Chris Pellegrini, Chad Young all had input into the selection of post-season honors for 62 of the D.C. area's top cross country runners. While races at the end of the season held the most weight, the coaches did not discount mid-season achievements.
They chose the top 10 boys and girls overall, along with second teams — seven each from — Northern Virginia, Washington, D.C. and the Maryland suburbs.
I've begun moving our photos from cross country races (there are a few college and open races in there too) and road races to a SmugMug page – you can see them here. You can also read all of this season's cross country coverage here.
See all the post-season picks for  Maryland   Washington, D.C.   Northern Virginia
0
Comments