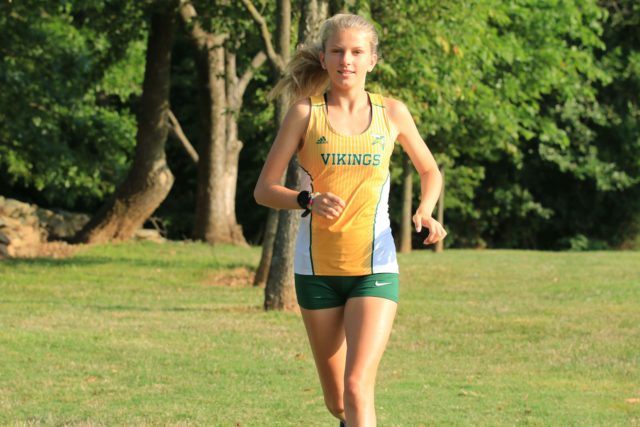 Things were going quite well for Ava Gordon during her freshman year at Rock Ridge High School. She was the top freshman in Virginia's 5A division, finishing fourth at the state meet and 15th at Nike Cross Southeast. She liked her coach and her teammates and running around Ashburn.
The problem was, other people were coming to like Ashburn, too. The population growth was forcing the Loudoun County School District to expand, adding Independence High School. That meant students eastern Loudoun County would be redistributed among Rock Ridge, Independence and Briar Woods. At the same time, her family decided it was time for Ava's grandmother to move in, and that would mean needing more room of their own. So the Gordons headed west, and Ava and her older sister Alex.
"It was something we had been talking about doing for a while, but the timing wasn't right," Dan Gordon said. "We were going to have Alex at Rock Ridge, Ava was going to be moved to Briar Woods. We just wanted to reset everything, have everyone at the same school, everyone in the house and finally make that move."
That meant Ava would be joining the Loudoun Valley Vikings, who won their first 4A title a year before and had designs on a Nike Cross Nationals berth, after finishing sixth in the southeast in 2018. That sixth-place team already had the eighth and ninth place finishers coming back in Ricky Fetterolf and Elise Abbe, and adding Gordon, who finished a few seconds behind, gives the Vikings the strongest returning top three in the southeast region.
The downside of the Vikings' good fortune in adding another quality runner isn't lost on Coach Marc Hunter.
"It has to be hard, because she could be taking away someone's spot, but the girls have been welcoming to her," he said after she finished ninth overall at the Oatlands Invitational.
"It's not hard to like her, she's comfortable and very coachable," Joan Hunter said. "She's quiet, but she's more outgoing with the girls on the team."
A few weeks later, Gordon finished 21st at the Great American Festival, with Fetterolf in ninth and Abbe in 27th to lead the Vikings to a second place finish to Southern California's Great Oak. That performance went a long way to the 17th place national ranking by The Harrier.
Although the basics of her training have not changed much between the two programs, Gordon is seeing improvement from a variety of marginal changes. Chief among them, the topography in western Loudoun County.
"It's a lot hillier out here," she said in July. "I used to do most of my running on the W&OD Trail, but that was nothing compared to the hills we run every day."
By October, she had adapted.
"There was a hill on the Great American course that scared me last year. It really hurt," she said. "Last weekend, it was like nothing."
She's digging the chance to have company on workouts, first from Fetterolf and now from Abbe, who has returned from injury.
"It's a little different having running partners, being able to run with people who go my pace," she said. "I enjoy it a lot more having people with me. We're all pretty excited about states, NXR and hopefully getting to NXN."
Gordon also has company away from running. She relishes the chance to do additional, ancillary work to support her running.
"When you get to a certain level with your running and you have to do more than just run to improve, I love doing those things," she said.
"I love to run, but I also love the weight room, I love the drills. I want to do whatever I can to keep improving."
Aside from the daily summer practices that helped her adjust to the team, she enjoyed the Vikings' 24-hour relay, which kept more than 150 runners in close quarters throughout the day.
"It was easier to start at a new school knowing every few people you see in the halls," she said.
Her sister Alex, now a senior, was the first of the Gordons to get into running, though their mother Elizabeth, once a swimmer at Eastern Carolina, was no slouch herself when she tried a 5k as an adult. Alex is recovering from compartment syndrome surgery, with hopes of getting off the Elliptigo at some point this year. While Alex was running, Ava was a lacrosse player, though Dan could tell, watching her in games, that running seemed more suited to her talents.
"My dad said I should try middle school track club, so I did," she said. "Now it's such a big part of my life, I can't imagine not running."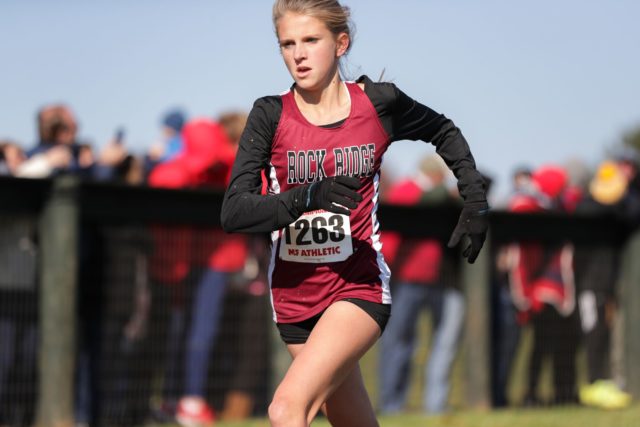 ---
RunWashington is throwing in a season-long surge of cross country coverage. In September, we're featuring our All-RunWashington team. So far we have profiled:
Recent Stories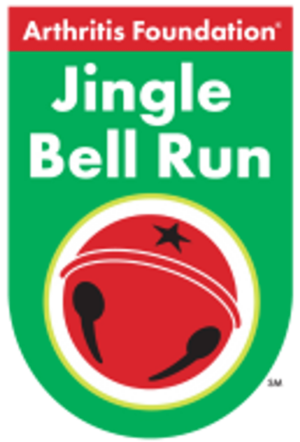 Be part of the original festive race for charity and signature Arthritis Foundation holiday event! Wear your favorite holiday attire and together, we'll jingle all the way to a cure! Register as an individual or bring a team of friends,