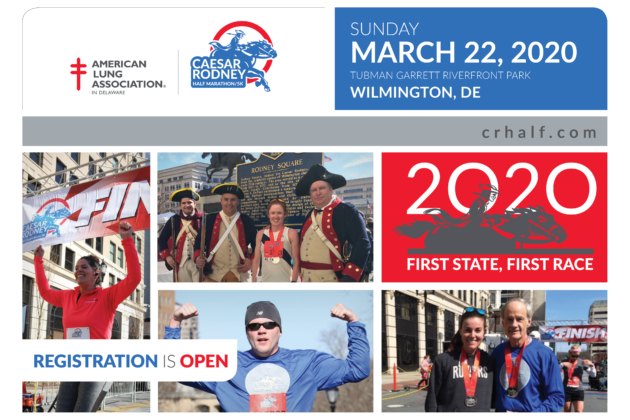 The American Lung Association in Delaware is proud to present the Caesar Rodney Half Marathon & 5k. In its 57th year, this race is a renowned and historic Delaware event that stands as the oldest half marathon in the country.
This year's race will be held on March 22, 2020 and will start and finish at the Tubman-Garret Riverfront Park in Wilmington, Delaware.
The Caesar Rodney attracts thousands of runners and spectators. This race features a hilly course that winds through the most beautiful and scenic areas in Wilmington. For those who are not quite ready for a half-marathon, we also offer a run/walk friendly 5K.
By joining the Caesar Rodney, you are helping to make a positive impact in the lives of those affected by lung disease. For more than 110 years, The American Lung Association has led the fight for healthy lungs and healthy air, whether it's searching for cures to lung diseases, keeping kids off tobacco, or fighting for laws that protect the air we all breathe.
Run for Lungs with the American Lung Association at the Caesar Rodney Half Marathon, & 5k. Register now at www.CRHALF.com .