–
Wilmington, DE
Tubman, Garrett Riverfront Park,
Wilmington, Delaware 19801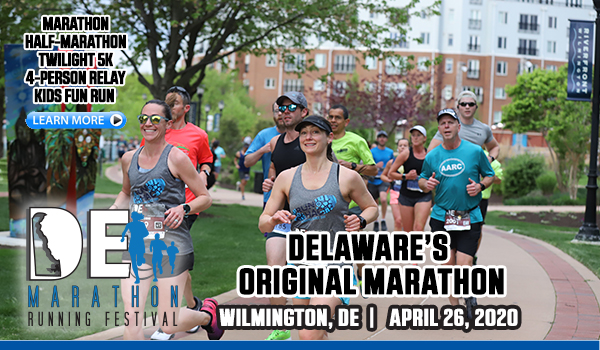 The Delaware Marathon Running Festival is an excellent assembly of races for all ages and skill sets. Runners enjoy the best of Wilmington, from the majestic views along the riverfront and through downtown (which could be considered the financial center of the United States). The marathon is challenging, yet BQ-enabling and now includes the Jack Markell Trail. The half covers first 13 miles of the full marathon and the 5K and kids fun run on the same day amplifies the race day buzz. All include access to brilliant post-race festivities in a beautiful park setting.