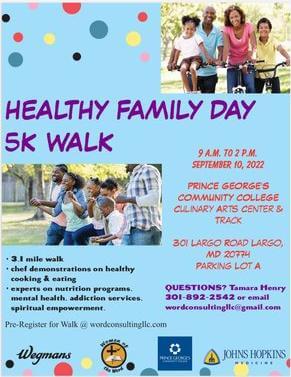 The idea is to promote healthy family lifestyles. So participants will walk 3.1 miles around a quarter mile track. I think that's about 12 laps.
A local food store is donating water, juice and snacks. After race, participants will enjoy healthy cooking and eating demonstrations by chefs at the Culinary Art Center. There also will be vendors discussing nutrition and addressing other needs of families.
We want to divide the walk participants into two groups with one group walking while the other group work with the chefs. Not certain how to time that. And, it also depends on how many walkers we have.