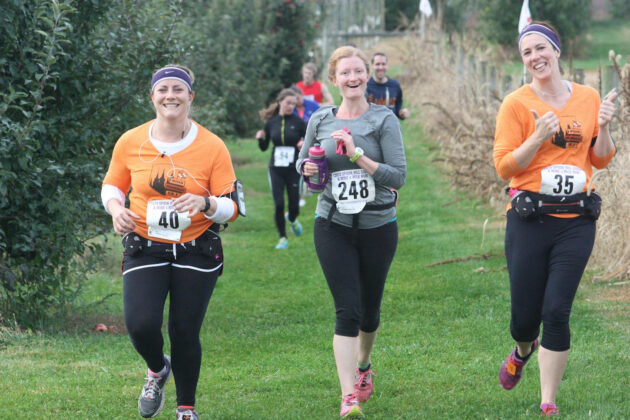 Highlighted twice in RunnersWorld magazine, the Spook Hill Cider & Wine 4 Mile Run's rolling, loop course stays primarily within the confines of the historic town of Burkittsville, MD. You will run the gentle incline of legendary Spook Hill before turning off of the asphalt for a loop through the Boordy Winery Vineyard on the west end of town. While running through the vineyard, you'll be treated to splendid views of South Mountain, painted with its first hint of fall color. Running through the Historic Union Cemetery in the center of town, participants are treated to sweeping views of the surrounding farmland. A loop through the Distillery Lane Ciderworks orchard on the east end of town brings you to the home stretch.
​This is a fall race not to be missed as the scenery is second to none!
Post-run hit the Spook Hill Wine Tasting Trail: Our generous participating wineries and cideries are all in for 2021. Race bibs (virtual and in-person) will have coupon stubs that can be redeemed (for those of age) at each participating winery from race day through the end of November. *Run our Makin' Hay 10K on Sunday, October 17, and make a weekend of it!