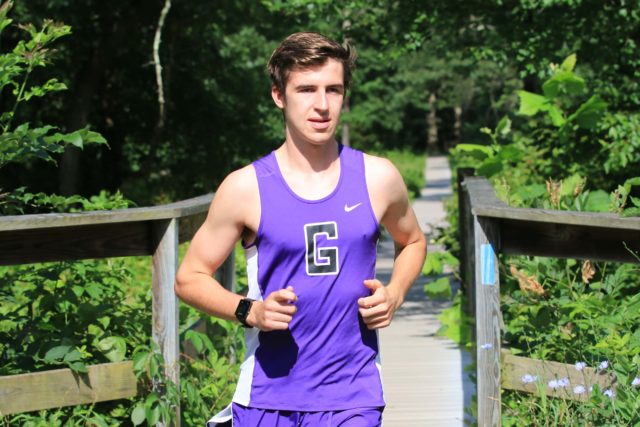 Gavin McElhennon got good in a hurry his second year of cross country running. With any luck, he can do it again.
Unable to run for most of the spring thanks to a groin injury, McElhennon finally relented as the school year ended, knowing that rushing to get back on the track wouldn't win him anything except frustration as the goalposts for his return moved away every time he started up.
"I was hurting every time I ran," he said. "I'd take time off, do a lot of physical therapy and start up again, but every time, I'd start hurting after a few days."
His attention turned to his senior year at Gonzaga, where he had been the Eagles' top distance runner most of the prior two years. Finally, in July, he opted for platelet-rich plasma injections in his groin, hip and glute, and gave the procedure a month to work itself out. Now, with more than a month of pain-free training, he's eyeing a late-season comeback, with hopes of his best finish yet at the Nike Cross Regionals Southeast meet, where he finished 57nd last fall.
That McElhennon was good was a pleasant surprise to Coach John Ausema. He joined the team before his freshman year, choosing cross country over crew mainly because he liked his prospective teammates. He was the top junior varsity runner throughout the year, and after a large senior class graduated, taking with it current University of Virginia runner Harry Monroe, McElhennon had his shot at the most competitive races the Eagles faced.
"He learned a lot watching Harry, Harry was a guy who demonstrated the right habits and was very focused on his running, but Gavin also brought a maturity at this age that was kind of unusual," Ausema said. "He takes a bookish approach to running, being really thorough, but things also came very naturally to him.
"It was a good combination."
With then-senior John Colucci out for the season, McElhennon took the lead for the Eagles his sophomore year, which earned him credibility with his teammates, even the upperclassmen.
"He kind of stepped into a void, and the guys on the team saw him in a leader, even though he was a sophomore, because he was running so well," Ausema said. "He was someone they could look to and see how his work showed up in his races."
He made himself at home at the front of races his sophomore year, with wins at the DCXC Invitational and the D.C. state meet, along with strong finishes at the Glory Days Invitational, WCAC Championships and the very fast Third Battle Invitational. He got even faster at Third Battle as a junior, but competition in D.C. got tighter, with that year's state champion Luke Tewalt from Washington Latin coming around to cross country and teammate Cullen Capuano picking up steam, and McElhennon finished third at the state meet. He also noticed his legs were getting heavy.
"I would be okay in training, but after a mile in races, I would just be tired out," he said. "Usually that's where I'd pick things up in races. I just think after a long summer of training and then the season, I was getting burned out."
That's the upside he sees in this year's misfortune, even as he worked his way through elliptical workouts, laps running in the pool and an hour of physical therapy each day. He hopes that the low-impact fitness he has kept up, coupled with a shorter season, will keep him fresh for late November's Nike Cross Regionals race, which comes a few weeks after Gonzaga's primary races at the D.C. state meet and Jesuit Championships.
"I'm excited to focus on these championship races and the end of the season," McElhennon said. "If everything goes well, I'll be peaking there and I'll be mentally fresh."
Ausema feels confident in his chances.
"There have been a couple of stories of kids missing big chinks of the season and running well at regionals," he said. "If there's anyone who can do it, it would be him. He doesn't need anyone to tell him what he has to do to stay fit.
"We'll shake the rust off at Third Battle then see if he can keep things up and be among our top guys at WCACs and states. "Even if he's at 80 percent, he'll be helping the team. Then, with a few more weeks, he can see what he can do."
McElhennon eased into racing at the Bulldog Invitational in mid-September, finishing fourth for Gonzaga after just a few weeks of progressive running. Capuano won the race, with junior Patrick Donnelly third overall.
He's up to seven days of running a week, and although he hasn't done any speed workouts, his general endurance is a strong point, anyway.
"I don't think you'll see him running 1:55 for 800 meters, but he can be a very good 10k runner in college," Ausema said.
What's more than that, McElhennon developed mental resiliency when he wasn't running, and that figures to pay off.
"When I was on the elliptical or in the pool, I'd imagine myself racing. I'd visualize it," McElhennon said. "I tried to see this as a point of growth, rather than a challenge. It's already a challenge because something I love so much was taken away from me, so it's important to realize in the long run, I will get back to  it and it won't be forever. This will be worth it, sometime down the road."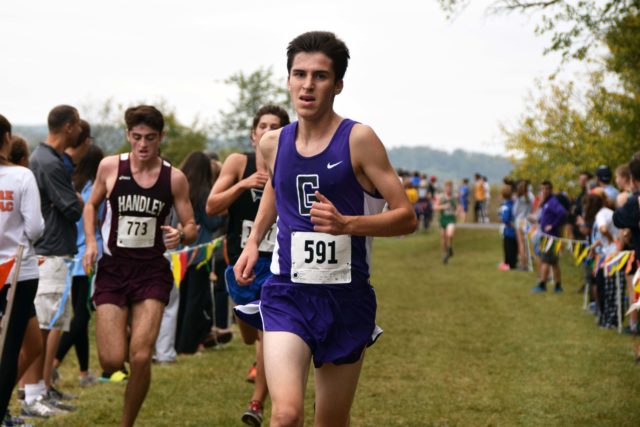 ---
RunWashington is throwing in a season-long surge of cross country coverage. We're featuring our All-RunWashington team. So far we have profiled:
Recent Stories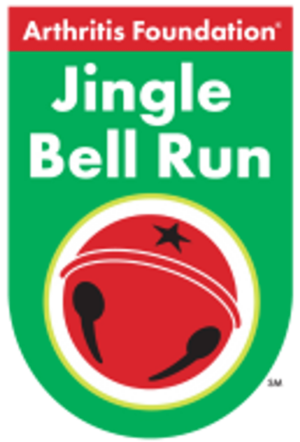 Be part of the original festive race for charity and signature Arthritis Foundation holiday event! Wear your favorite holiday attire and together, we'll jingle all the way to a cure! Register as an individual or bring a team of friends,