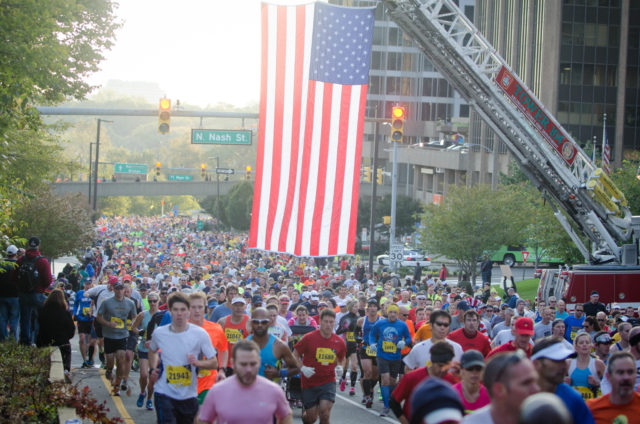 The 42st Marine Corps Marathon will bring tens of thousands of runners and spectators to D.C., Arlington and the National Harbor.  The extra miles around the Pentagon parking lots and Crystal City are gone and runners will get two more miles on scenic Rock Creek Parkway. Whether they're gunning for the win, hoping for a personal record or just trying to cross the finish line, they'll be making memories along the way.
What's happening:
The Metro will once again open at 6 a.m., allowing the course to go back to its 2013-2015 configuration.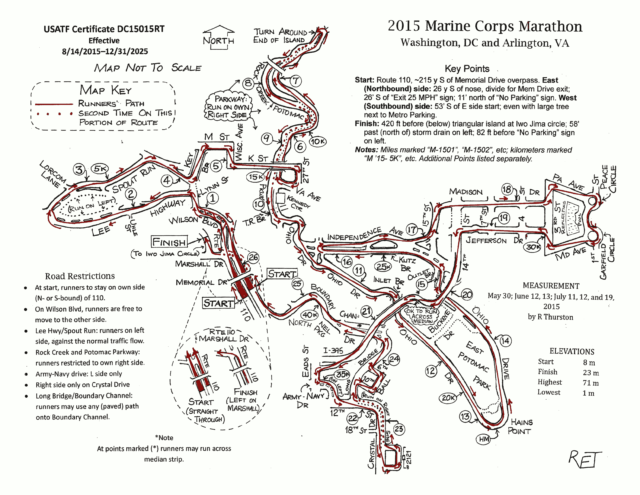 Cut possible minutes off of your time by running as close to 26.2 miles as possible. Senior Editor Dickson Mercer takes you through how you can approach the race as strategically as possible.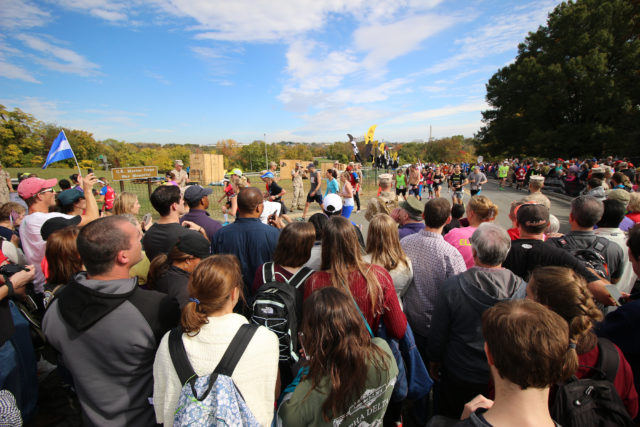 We asked local runners and their friends for their best advice to making the most out of that morning. Use this guide while developing your plan for the day to best support your runner and make the most of your morning!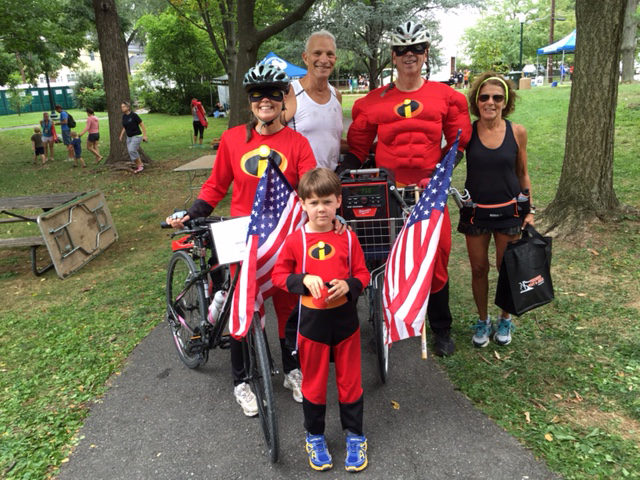 Somewhere along the course, you'll hear music. Then you'll see a character from the movie The Incredibles. And then you'll understand the enthusiasm Paul Silberman brings to local road races.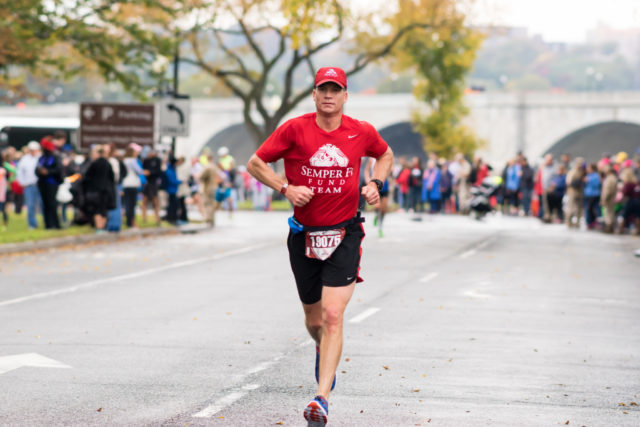 "It gave me an identity beyond being a Marine," he said. "You think being a Marine is an identity in and of itself, but you're in a squadron with a bunch of other pilots who are just like you. That's who you work with day in and day out, and running was sort of a way to be a little bit different. It was my persona."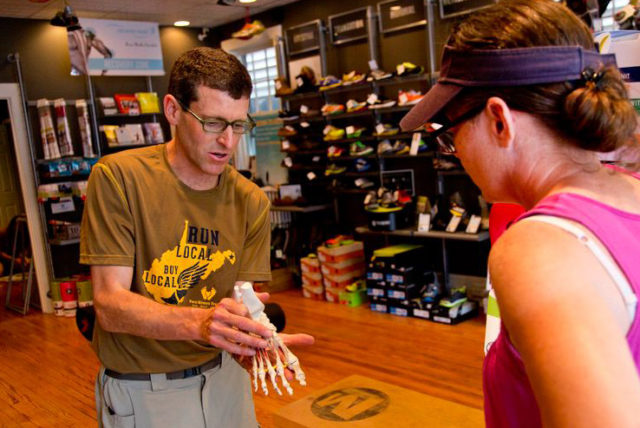 Mark Cucuzzella's highest hopes for running don't involve him breaking the tape at a marathon. Or posting amazing sales figures at his West Virginia running store, Two Rivers Treads. He wants every military service member to be able to run injury-free.
A look back: Marine Corps Marathon 2015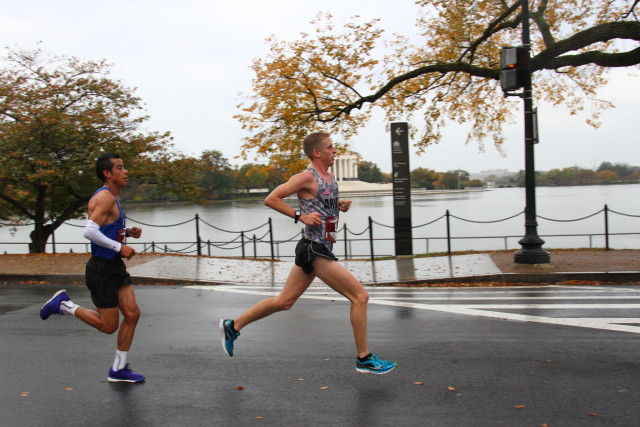 Trevor Lafontaine had never raced longer than a 10k when he took the line at the 40th Marine Corps Marathon. A little more than two hours and 24 minutes later, he had won.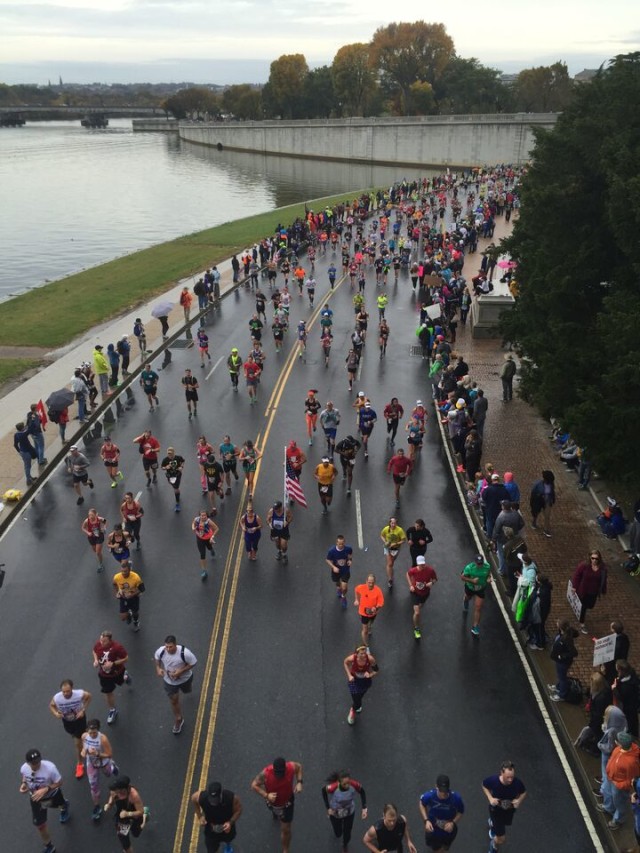 Sunday's 40th Marine Corps Marathon started out on the wrong foot when rain and unusually long, slow security lines frustrated thousands of runners, but fortunately, it's not how you start a marathon, it's how you finish.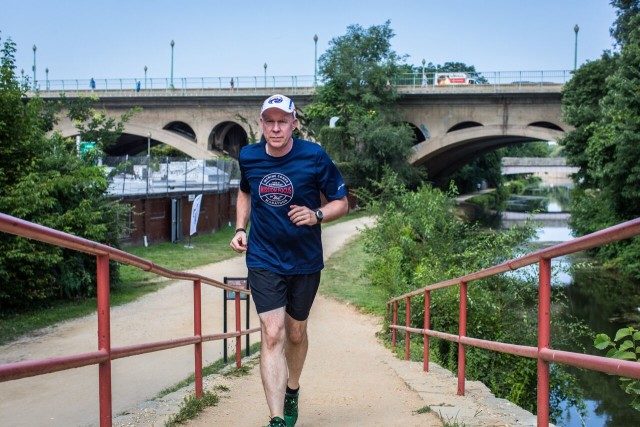 Joe Divel took the enthusiasm that guided his training with him on marathon day.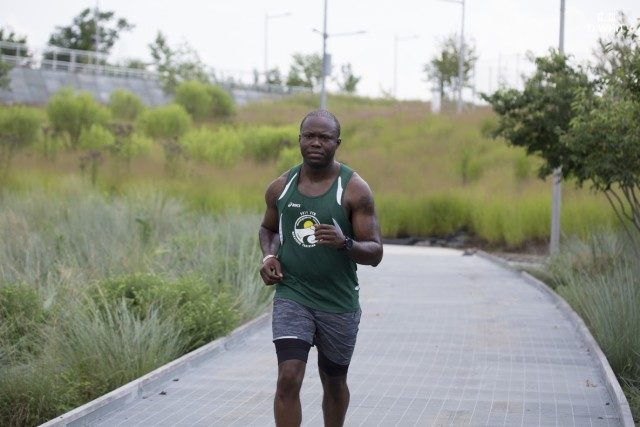 Will Etti completed the Marine Corps Marathon in 5 hours and 14 minutes, a 37 minute PR over last year's effort.  In last year's Marine Corps Marathon effort, Etti hobbled through cramping through the later stages of the race, an experience that has been at the forefront of his mind since he began training for this year's redemption six months ago.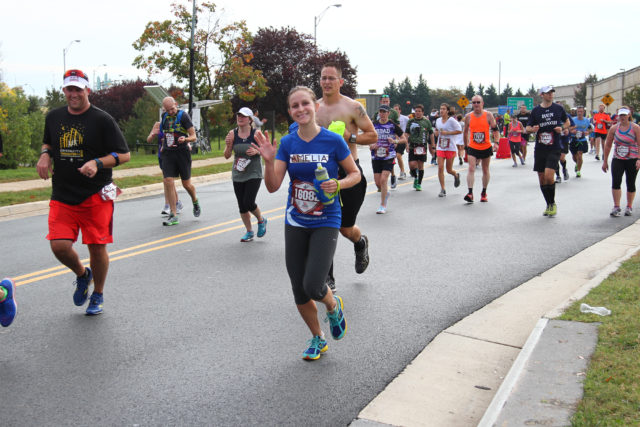 Amelia McKeithen didn't go in for a rigid training plan that told her what days to run, when to cross-train, or what to eat.  She knew back in March when she committed to running the Marine Corps Marathon as a fundraiser for The Children's Inn at NIH that a structure like that would cramp her style.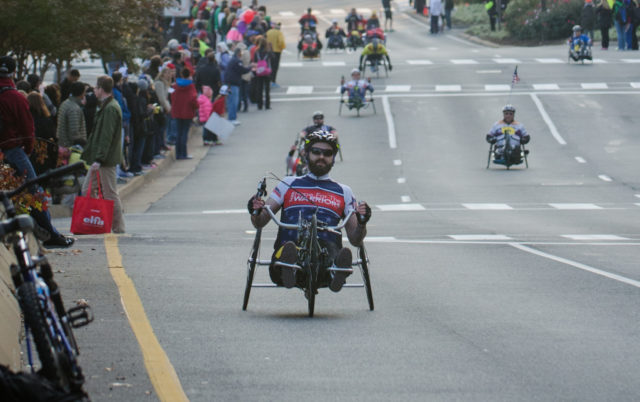 Push-rim wheelchair racers and handcyclists are familiar on the courses of D.C.-area races, but that's not the case elsewhere in the country.
2014
Amid the museums that line the National Mall, Spc. Samuel Kosgei and Capt. Meghan Curran carved out their place in history when they both took leads in the Marine Corps Marathon that they would hold to the finish. Along the way, they both led their respective U.S. Army teams to military marathon team championships.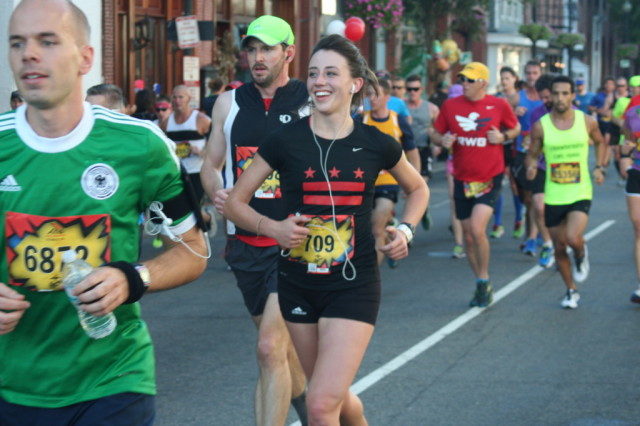 While many loved the scenic course, crowd support, and near perfect weather, runners at Sunday's Marine Corps Marathon universally raved about one thing: Marine volunteers who motivated them to cross the finish line.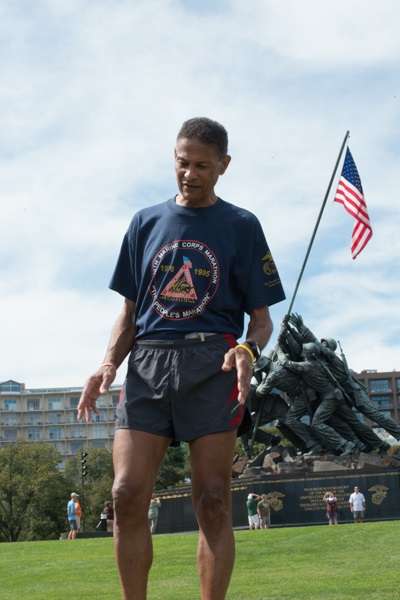 To pin a label on George Banker, you'd have to get him to slow down first. He's a runner, an organizer, a historian, a photographer, a speaker, a joker, a mentor, a problem solver, and whatever else anyone needs him to be.
2013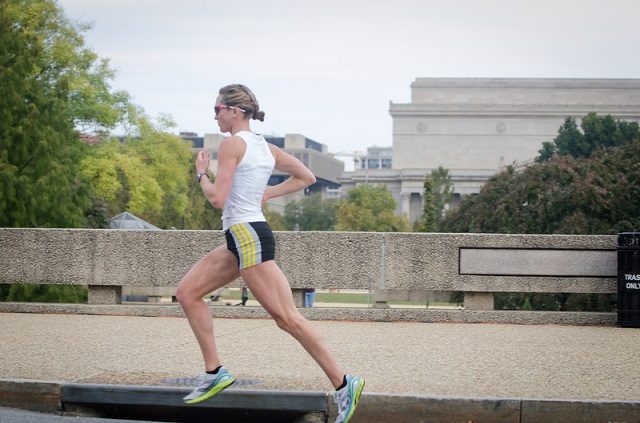 With a strong lead in the Marine Corps Marathon, Army Capt. Kelly Calway had her opportunity–run harder now or spend seven months regretting it. With an impending deployment to Kuwait waiting for her a week later, the cool day in Washington was her chance to take care of qualifying for the U.S. Olympic Trials.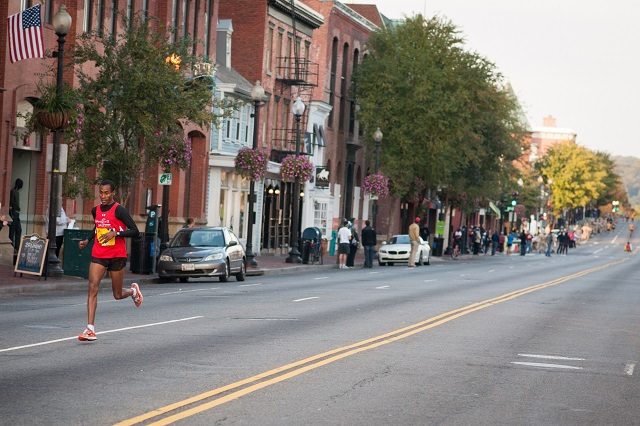 Wire-to-wire. It almost has no place in any talk about a marathon, maybe only in a tall tale. The race is too long, too grueling, too open to disruption. But Girma Bedada did it at the Marine Corps Marathon, running 2:21:31.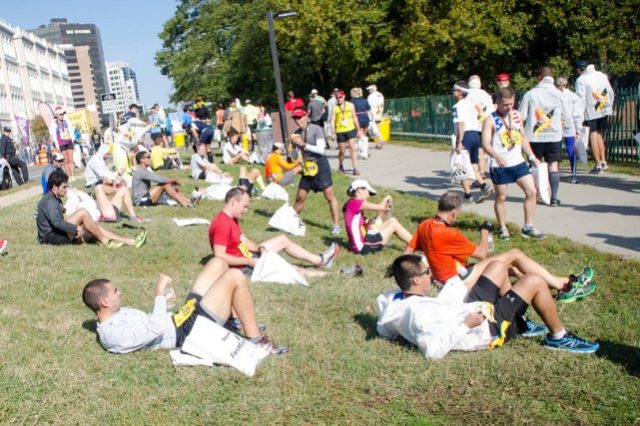 Much like Girma Bedada and Kelly Calway's efforts, Mike Kunzer's race at the Marine Corps Marathon was the culmination of years of preparation and training.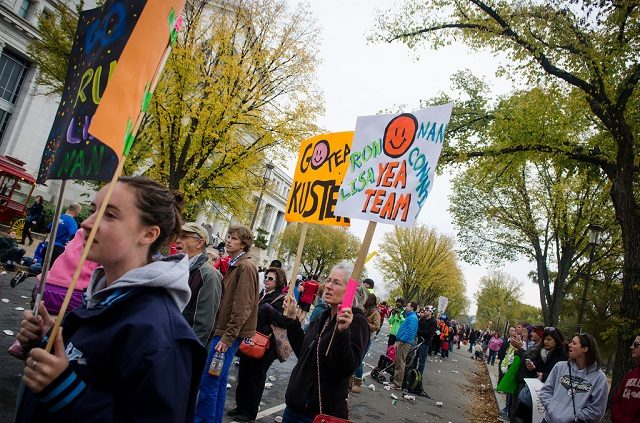 They hold their signs proudly while their eyes scan the road. It's not easy: being in the right place at the right time. All the while they wonder: Do I have their pace right in my head? Did I miss them?
Runners run, elected officials legislate and besides the dozens of honorary congressional chairman for the Cherry Blossom Ten Mile, never the twain shall meet. Until October 2013. The first federal government shutdown in 17 years threw the running community into uncertainty as runners were ostensibly banned from National Parks Service property and race permits for that land disintegrated, putting the region's marquee race in doubt.
Recent Stories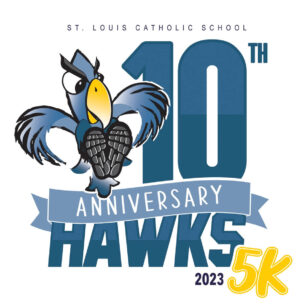 2023 will be the 10 year anniversary of the St. Louis Hawks 5K and Fun Run for Health & Wellness. The USATF certified course runs through the historic Hollin Hills neighborhood in Alexandria, VA.
The Hawks 5K goal, in conjunction